had good food last monday night sa children's party ko. beef kebabs, pork barbeque, pasta marticiana, and tons of cake! exciting!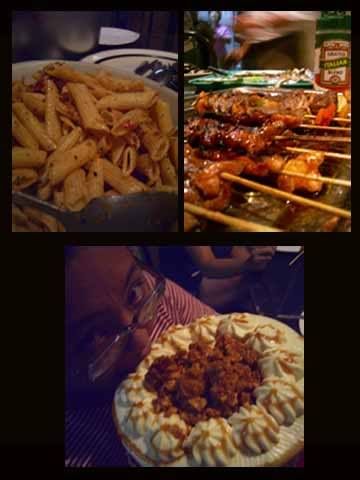 went to paint primer on my canvasses today.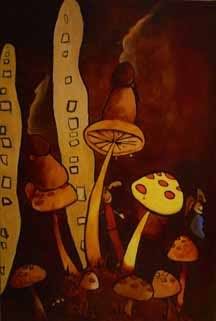 this is currently without title. the images were inspired by ali but the trip was inspired by something else. i couldn't get a nicer picture. but there's a purple mushroom there. dad saw it and claimed it as his. save! i like it, it's so trippy and cute.