What am I worth?

I wanted not to have any reasons for depression within the 2 weeks since I felt happy. But as I once said, happiness is not for me.

I've waited long and hard, and was able to feel it for a few weeks. Well, the very ones who gave it to me were the ones that took it away, too.

Maybe, just maybe, I am not supposed to be doing what I love.

May Your grace be sufficient for me. All I asked before was the strength to let go. Should I now ask for it again?

I have been wanting to blog since Wednesday of last week. A lot has happened and I wanted to write the stories. Yet, somehow, even though I tried, I was unable to write something.

Maybe it's because of today.

Mothers' Day of this year, I greeted all my mommy friends. One replied with this – thank you darling! And happy mom's day to you, too…I know that you take care of so many people just the same. Just don't forget to take care of yourself…

My nephew, in a conversation yesterday said, "Totoo, tita, good guys finish last." I didn't want to agree. Maybe today, though, I'd say, sure. I really didn't want to make a big fuss about this latest disappointment. But somebody told me that it was really unfair.

Talk about gratitude daw.

And she is right. How do you say "thank you" to the one who stayed, to the one who believed?

Actually, I never believed in the Filipino concept of "utang na loob". That's why I don't want it to bind people with me. But I also believe in not arguing and with making people feel awkward.

This year, I give myself two more chances. If these work out, I will continue. If not, I will say goodbye.

Pero,
Wag mo akong lapitan,
Habang ikaw ay nagpapaalam.
Dahil hindi ko gustong matandaan
Ang yakap mo
Tuwing dadalawin ako
Ng kalungkutan

I'm sorry to those most disappointed. I hope you realize how this hurts me more. I need your silence.

------------------------------------------------------------
i wrote this early today. surprisingly, i am now ok. salamat sa lahat na naniniwala. mahal ko kayo.
------------------------------------------------------------
kaya instead of whining, i went to cafe crisitna with my nephews, zach and kevin. it is a lovely sunnyday today.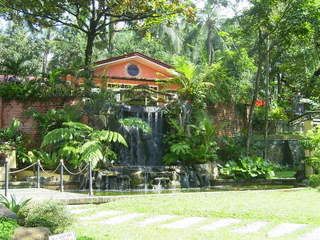 ganda ng araw talaga.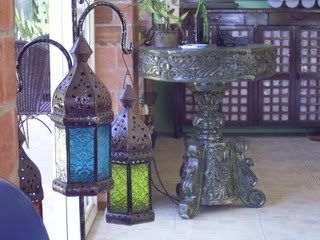 gusto ko ng ganito sa bahay ko.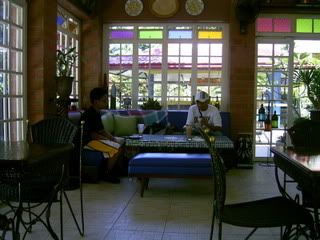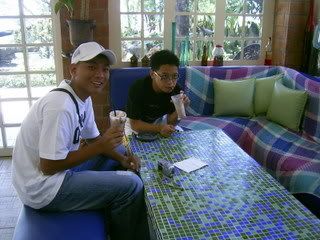 kevin and zach.
had cold coffee and ate a little. also, i'm working on a project kaya okay lang ako.
eto eh.
di daw ako included sa exhibit.