spent the lovely day with my cousins and nephews and neices. we played paintball!! thundercats(the titos and titas) versus the pamangkins. we won 2 out of 3 games. draw pa ung isa. hahaha.
mikkeli. bleh!
after that, we had a long table set sa resto sa mmldc for dinner.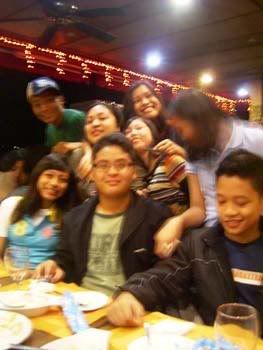 mga pamangkins and the younger cousins. mga beho. mga walang mata. haha. hunny, si cheenz yung naka striped shirt.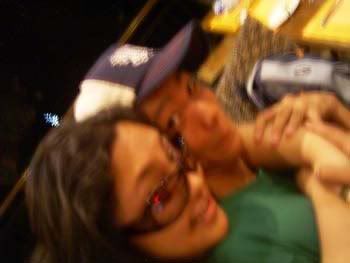 kevin. pinakamatyabang. he said he'll beat the crap out of us. sha lagi unang out. haha. tallest kasi. at 15, 5' 10" na sya.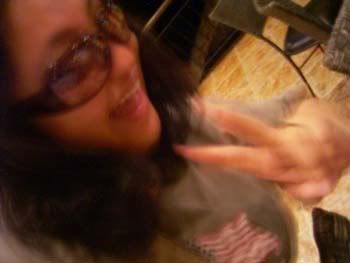 lookee! i got long hair, whee!
lahat ng photos blurry kasi maka hyper lahat.
i wanna go and do that again. addictive.
but masakit sa katawan. plus, swollen ang left pinky ko. was hit. ouch.
----------------------------
goodnight, world! i gotta attend to something really really important *winks*