found this. it's my favorite picture of me, minus the background, salamat sa photoshop!haha! i want to look like this again, virginal,haha, kwela... sabi ko kay ten,i look innocent, sabi nya, nagpapanggap lang ako. hmp! potah, 19kopong-kopong pa to. read: 1900's pa hindi pa umabot ng 2000! weh anu naman!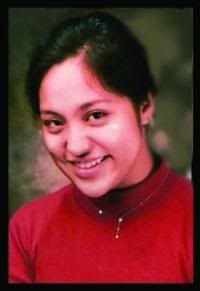 ipukpok nyo sa bato! goodbye cake and donuts... pero gusto ko pa rin ng prunes, raens!
gotta go paint. mwah! goodnight, world!